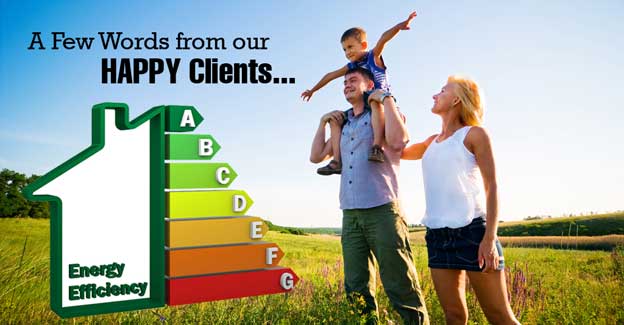 We will provide a professional, cost effective and reliable service in a clean non intrusive way
I appreciated your professionalism and it was a pleasure working with you. I would definitely recommend using your services & already have to several people. Thanks again.
Jamie
We built our house about 13 years ago and from day 1 we have struggled with the comfort level within our home. We tried many things and have spent a lot of money but to no avail. Did some research and talked with Phil Barker about spray foam insulation. He came and sprayed the underside of our roof deck in the attic. Problem solved. It keeps the heat out in the summer and keeps the heat in that we make in the winter. Our energy bill has decreased by at least 40% and the HVAC system does not have to run or work as hard to keep our house comfortable. It's a win win situation.
James French
We are very pleased with the job that Phil did with our garage and how he explained what he was doing and why. We are definitely going to have the attic in our house done – we are sure this will lower our heating and cooling bills. We told the friend who gave us Phil's name to keep recommending Barker River Valley Foam, Inc. to his other customers!
Wow!!! What a GREAT PRODUCT!!!, I built a 10,000 plus sq ft home, my most expensive utility bill has been $450.00 in a month, with the average is about $180.00.
All in all, I would do the spray insulation again in a minute. You and your team did an excellent job and you can use my husband and I for a reference anytime you like.